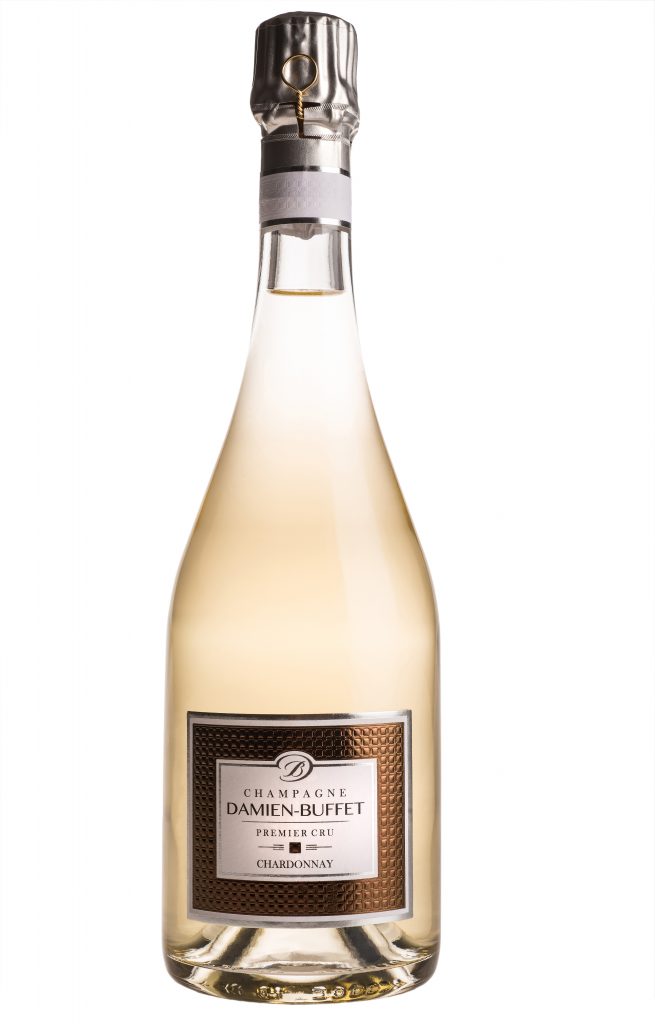 Damien-Buffet champagne cuvee Brut Blanc de Blancs
Exceptional Cuvees Sacy Premier Cru
Refined elegance…
The blanc de blancs champagne is a charming cuvee with great aromatic intensity, made exclusively from chardonnay, the only white grape variety in Champagne. A luminous, pale-golden colour characterised by its freshness on the palette and its elegant, intensely fruity nose. Citrus and exotic fruit notes bloom, followed by touches of white flowers and fleshy fruits. This champagne blends three exceptional vintages, giving it balance and maturity. "An open wine," precise and clean, it develops flexibility and roundness in the mouth.
A beautiful and great champagne for aperitif (pre-dinner drink) !
Prices July 2017 (Prices including all taxes, transport not included, depending on the stock) :
Price: Damien-Buffet champagne cuvee Blanc de Blancs 19,90 € bottle of 75 cl
NB : tous nos tarifs s'entendent vendus à la propriété Damien-Buffet ou dans les cas bien précis sans frais de transport. Pour connaître les conditions de vente précises, moyens de paiement, transport, relais et partenaires, RDV sur la page dédiée aux CGV du site
L'abus d'alcool est dangereux pour la santé, consommez avec modération.
La consommation de boissons alcoolisées pendant la grossesse, même en faible quantité, peut avoir des conséquences graves sur la santé de l'enfant.
Référez vous au repères 2340 pour une consommation d'alcool responsable
NB : Toute vente d'alcool est interdite aux mineurs en France, aussi cette partie du site est-elle réservée aux personnes majeures.
Enregistrer
Enregistrer
Enregistrer