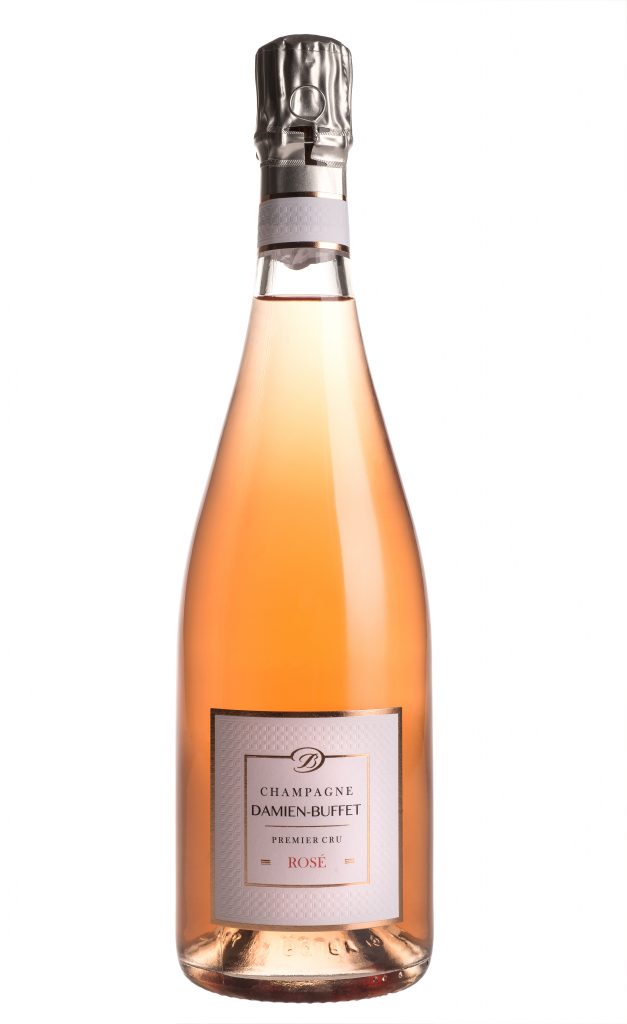 Damien-Buffet Brut Rosé champagne cuvee :
This cuvee is between classicals Sacy premier cru :
Softness and charm…
Combining harmony and originality, this brut rose champagne has a delicate and light colour with variations of pink salmon and copper. It intoxicates us and makes us want to crunch into fruit, the same crunching sensation that we get when we taste it. It reveals an incomparable bouquet, an active fizz, a slightly acidic taste, fresh and tender at the same time. Its flavours develop and last in the mouth, offering a silky texture, a warm character, a fine and creamy foam – unarguably good !
A champagne for aperitifs (pre-dinner drink), light meals, afternoons or desserts !
Prices July 2017 (Prices including all taxes, transport not included, depending on the stock) :
Prices : 17,95 € bottle of champagne Damien-Buffet Brut Rosé, 39,00 € Magnum size of bottle
NB : tous nos tarifs s'entendent vendus à la propriété Damien-Buffet ou dans les cas bien précis sans frais de transport. Pour connaître les conditions de vente précises, moyens de paiement, transport, relais et partenaires, RDV sur la page dédiée aux CGV du site
L'abus d'alcool est dangereux pour la santé, consommez avec modération.
La consommation de boissons alcoolisées pendant la grossesse, même en faible quantité, peut avoir des conséquences graves sur la santé de l'enfant.
Référez vous au repères 2340 pour une consommation d'alcool responsable
NB : Toute vente d'alcool est interdite aux mineurs en France, aussi cette partie du site est-elle réservée aux personnes majeures.
Enregistrer
Enregistrer
Enregistrer
Enregistrer