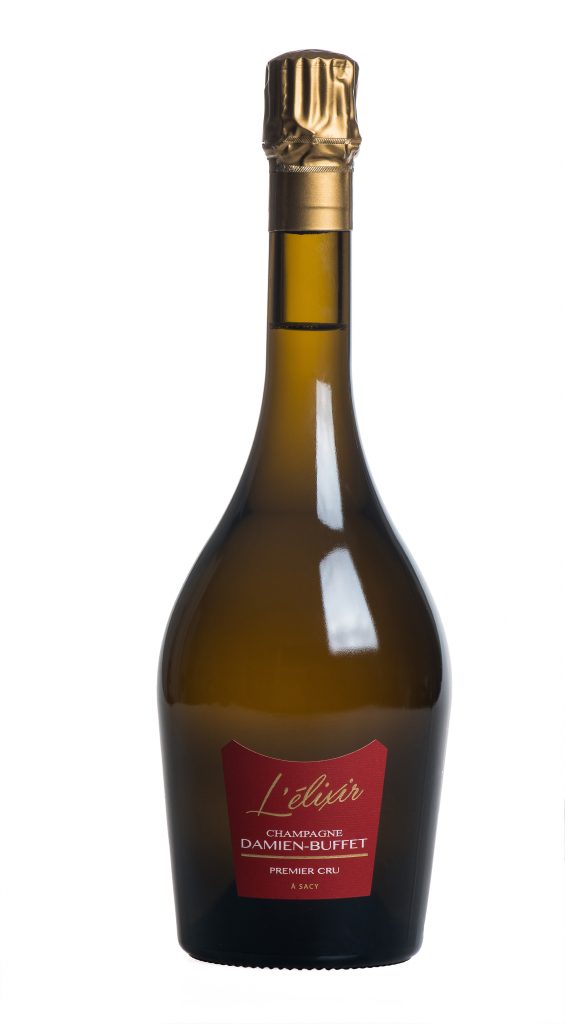 Damien-Buffet champagne l'élixir cuvee
L'élixir or when the beauty join the good taste in this last cuvee of our House Damien-Buffet Champagne.
Exceptional Cuvee Sacy Premier Cru
Une cuvée hors du commun pour cet assemblage mi chardonnay, mi pinot noir, vinifié et élevé en fût de chêne. Un mariage subtil et harmonieux du champagne, du bois, du savoir-faire et du talent pour ce vin d'une belle fraîcheur qui présente un final riche et rond. Il s'agit d'une édition limitée par année et numérotée !
Une très belle cuvée, dans un très joli flacon niché dans un très bel écrin.
Elaborated at 250 bottles by year, discover or offer L'Élixir cuvee !
Prices July 2017 (Prices including all taxes, transport not included, depending on the stock) :
Prices : Bootle sold in her package at 45,00€, or without the special red, black and gold package, the bottle of 75 cl of Champagne L'Elixir is at 35 €.
Enregistrer
Enregistrer
Enregistrer