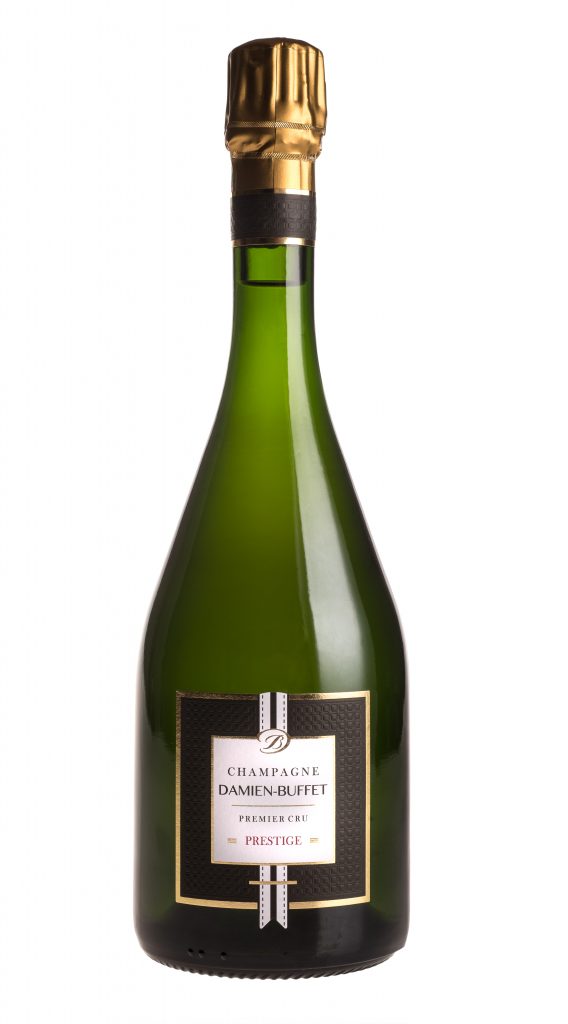 Damien-Buffet cuvee Prestige Millesime
Exceptional Cuvees Sacy Premier Cru
Developed slowly with distinction and also with the best years of our wines of Champagne.

Full of joy and sparkling with character, the jewel in our crown, meticulously made, dominated by 61% chardonnay, balanced by 23% pinot noir and 16% pinot meunier, with a very pure light yellow colour. This cuvée Prestige combines delicate bubbles, a fineness and firmness, liveliness, profound elegance and assertiveness without aggression, all in the most beautiful harmony ! It is a Champagne of the highest quality, which subtly merges floral and summer fruit aromas, with liveliness and finesse on the palette. An exceptional champagne.
It's a Champagne with extraordinary characteristics !
Prices July 2017 (Prices including all taxes, transport not included, depending on the stock) :
Price ;

55,00€ the bottle of champagne Damien-Buffet Brut Prestige Millesime cuvee, Magnum size only (150 cl = 2 bottles usual sizes). The Millesime doesn't exist in usual size. Millesime in french want to say vintage in english, look at the year of the vintage on the bottle
NB : tous nos tarifs s'entendent vendus à la propriété Damien-Buffet ou dans les cas bien précis sans frais de transport. Pour connaître les conditions de vente précises, moyens de paiement, transport, relais et partenaires, RDV sur la page dédiée aux CGV du site
L'abus d'alcool est dangereux pour la santé, consommez avec modération.
La consommation de boissons alcoolisées pendant la grossesse, même en faible quantité, peut avoir des conséquences graves sur la santé de l'enfant.
Référez vous au repères 2340 pour une consommation d'alcool responsable
NB : Toute vente d'alcool est interdite aux mineurs en France, aussi cette partie du site est-elle réservée aux personnes majeures.
Enregistrer
Enregistrer