HISTORICAL RECONSTRUCTION OF THE  CORONATION OF KING CHARLES VII IN REIMS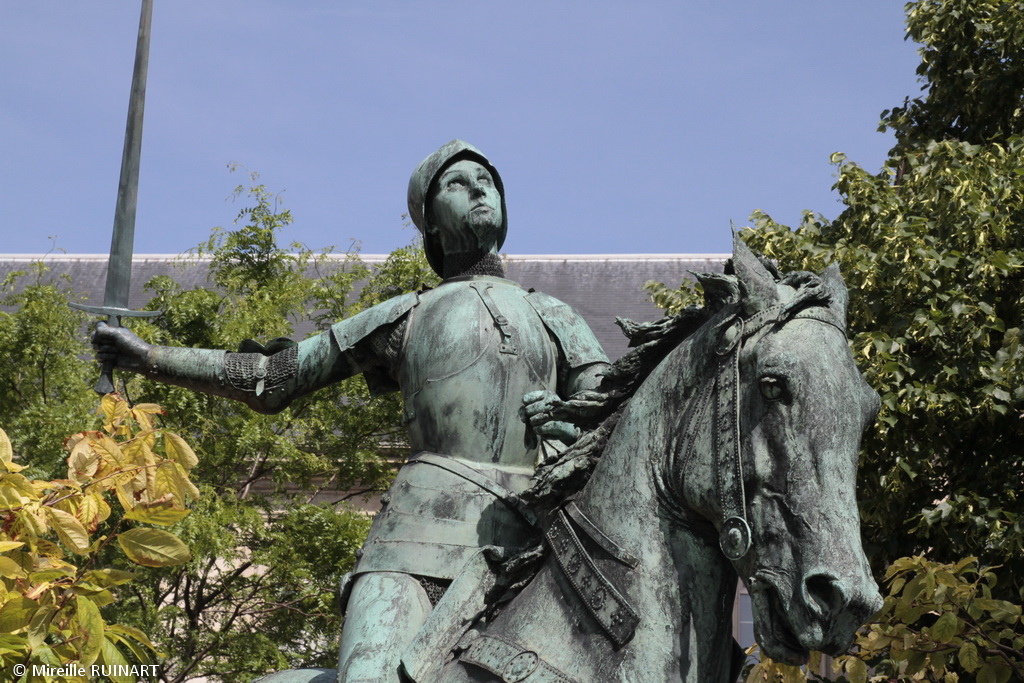 On May 12 & 13 2017 in Reims, city of the french kings coronation, took place, like each year, the historical coronation of the french king Charles VII, who went in Reims in 1429 with the brave woman Jeanne d'Arc.
Thoses fêtes johanniques take place in general in June, but because of the french elections, the date changed. So the similar event, named fêtes Jeanne d'Arc in Orléans, was this year the same week-end with more things than in Reims, but with the same historical reconstruction subject, Jeanne d'Arc surnamed "la Pucelle d'Orléans".
In Reims we had 110 craftmens and street pedlars who were around the cathedral Notre Dame de Reims and more than 400 walk-on who gave us memorable performance during the historical reconstruction and all the week-end for many interesting or funny sociocultural activities.
Fêtes johanniques are the perfect example of the place of the sighthounds (in french "lévriers") in the History, with the costumed participation of the members of Soligalgos and some galgos dogs, during the reconstruction and staying at the medieval camp behind of the cathedral.
Here it's a photos album with 148 pictures to show you the atmosphere. Clic on the first picture to open the album and browse :
We'll meet them next time on  October 20 for global Champagne Day. This meeting and event will have a new article about it on our blog. So have a look on our news feed or follow us on our social medias profiles.
If you are found of History, Heritage, Culture and/or sighthounds (whippets, galgos, greyhounds, italian greyhound, deerhounds or any breed of dog in group 10, have a look and share our pictures pined about this subject through Pinterest
Véronique & Henry DAMIEN
Winery welcome of Champagne DAMIEN-BUFFET House
12 Châtillon's street
51500 Sacy, France
Phone or SMS : +33 (0)3 26 05 98 17 or +33 6 08 93 66 87
Email : champagne.damien.buffet(at)wanadoo.fr
https://www.facebook.com/ChampagneDamienBuffet/
https://twitter.com/champagnedbsacy
https://fr.pinterest.com/ChampagneDBSacy/
https://www.youtube.com/channel/UCp2FDviR1tsk7YxOaAItWVg?disable_polymer=true
Enregistrer
Enregistrer
Enregistrer
Enregistrer