GLOBAL CHAMPAGNE DAY WITH DAMIEN-BUFFET CHAMPAGNE HOUSE FOR THE FIRST TIME IN SACY :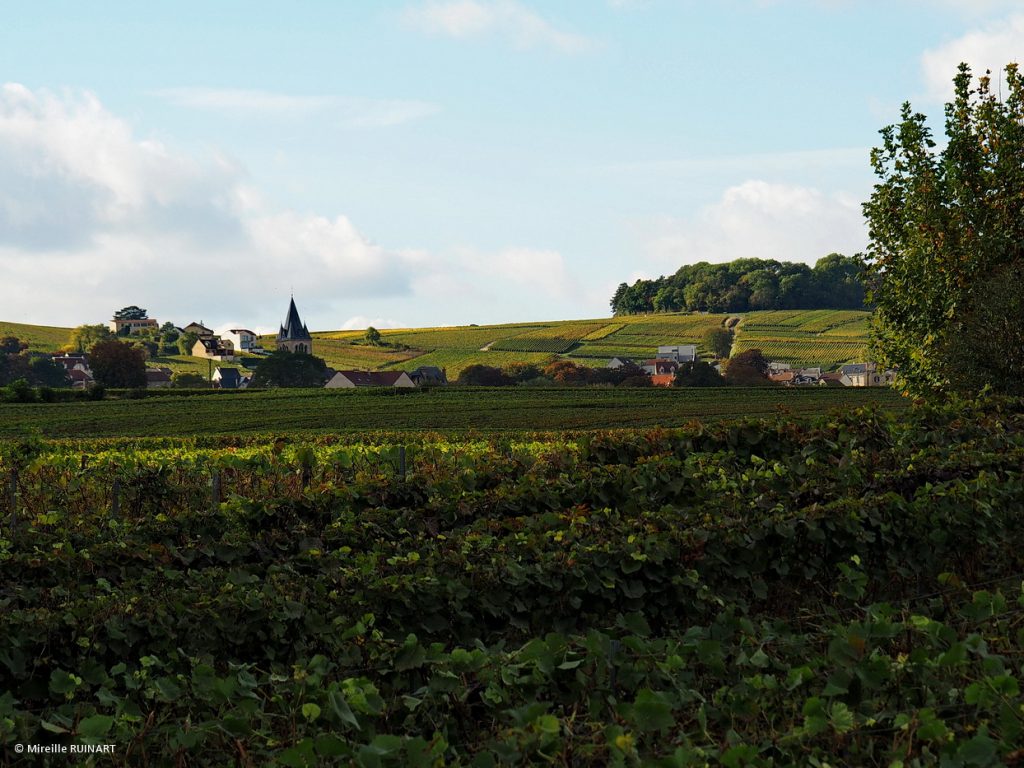 On 21/10/2016 we have welcome some tourists who wanted to take part of the event organized for global #ChampagnDay in Sacy, at family business winery and vines of Champagne DAMIEN-BUFFET House.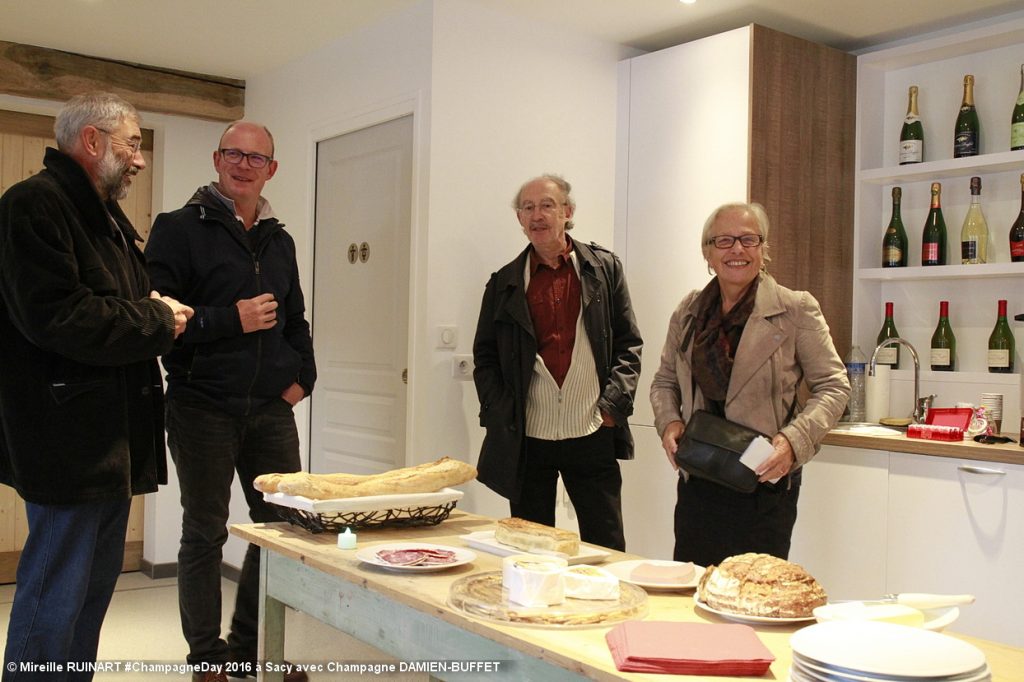 Early welcome for the first group with a coffee at the family business winery in Sacy.
Then guided and commented visit by Henry DAMIEN of our vines in the vineyard of Champagne (cepages cultivated are chardonnay, pinot noir and pinot meunier) then demonstration of the pruning.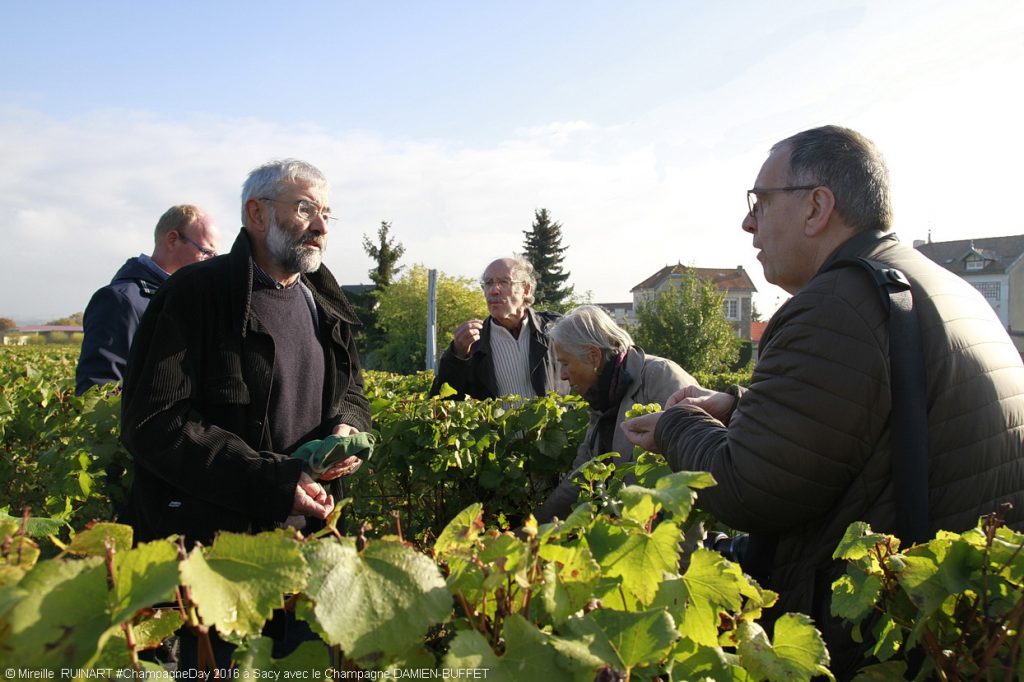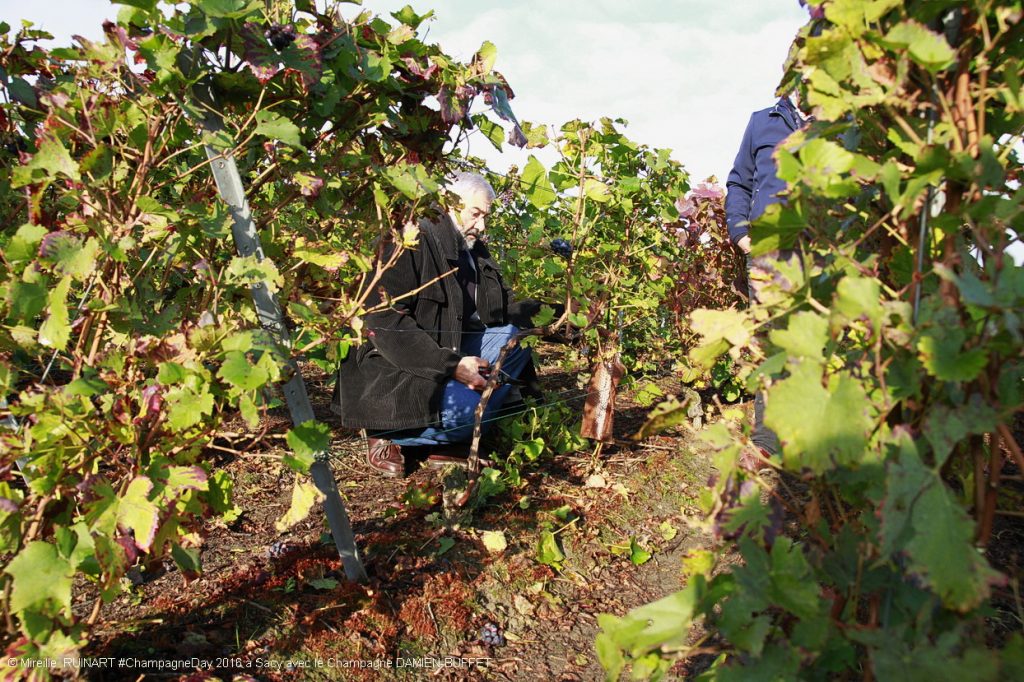 Visit of Sacy's wine cooperative, with an opération of disgorgment of bottles of champagnes.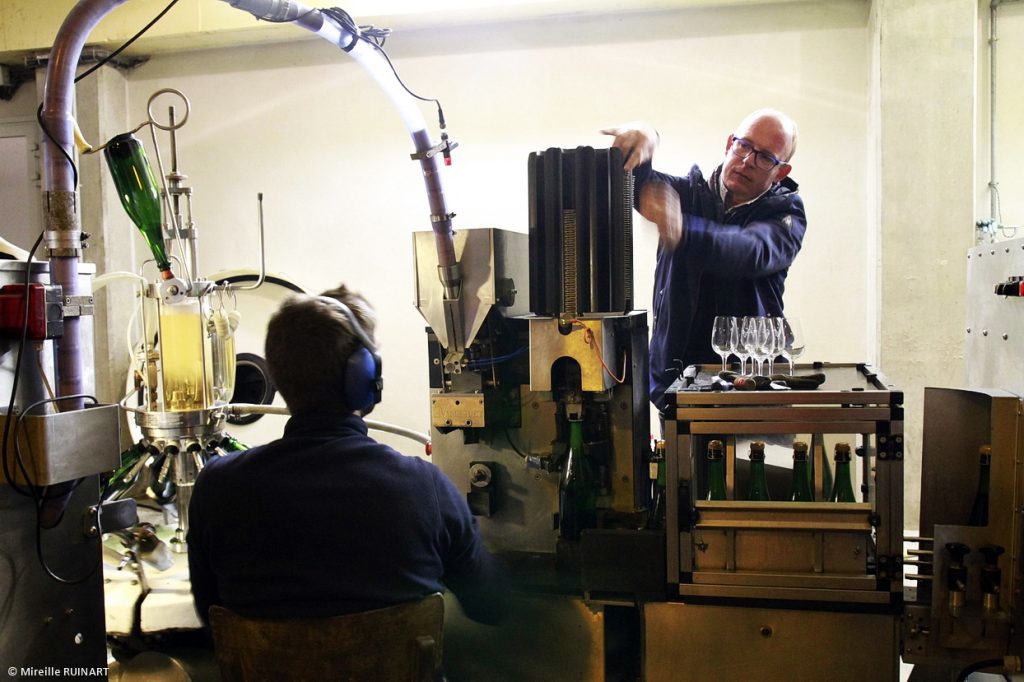 Return to the winery, 12 Châtillon's street, 51500 Sacy, for and educative tasting of our champagnes and ratafia de Champagne with a snacking like during the harvest grapes. Like that people can imagine how is the life in a winery during this special period of harvest, life of the winegrowers, winemakers, grape harvesters.
Mireille Ruinart Créactions company proposed a working group to discover Twitter social media wines related.
Second group of tourists in the afternoon, with a very nice couple from Netherland. They didn't know it was global Champagne Day and what it was. They were searching some advices to buy some champagnes bottles for their futur marriage. It'll be a great wedding we wish them happiness all the best possible. They came with the other visitors, with Guillaume Perrin from la Marne Viticole newspaper and the team of video makers from France 3 Champagne-Ardenne TV who were there for a report.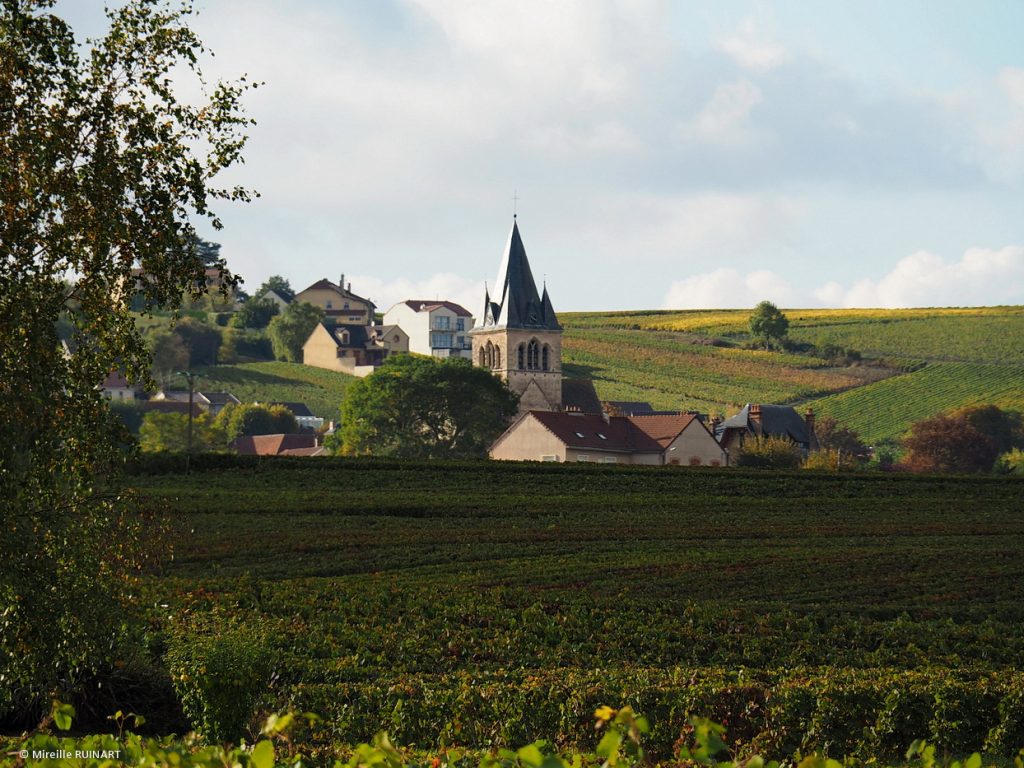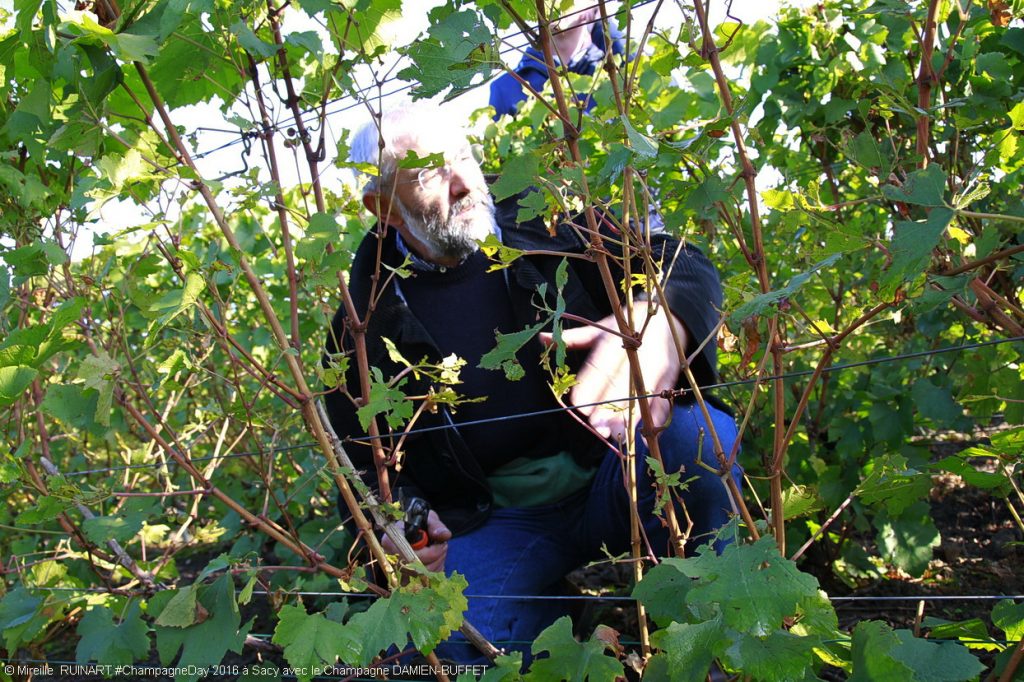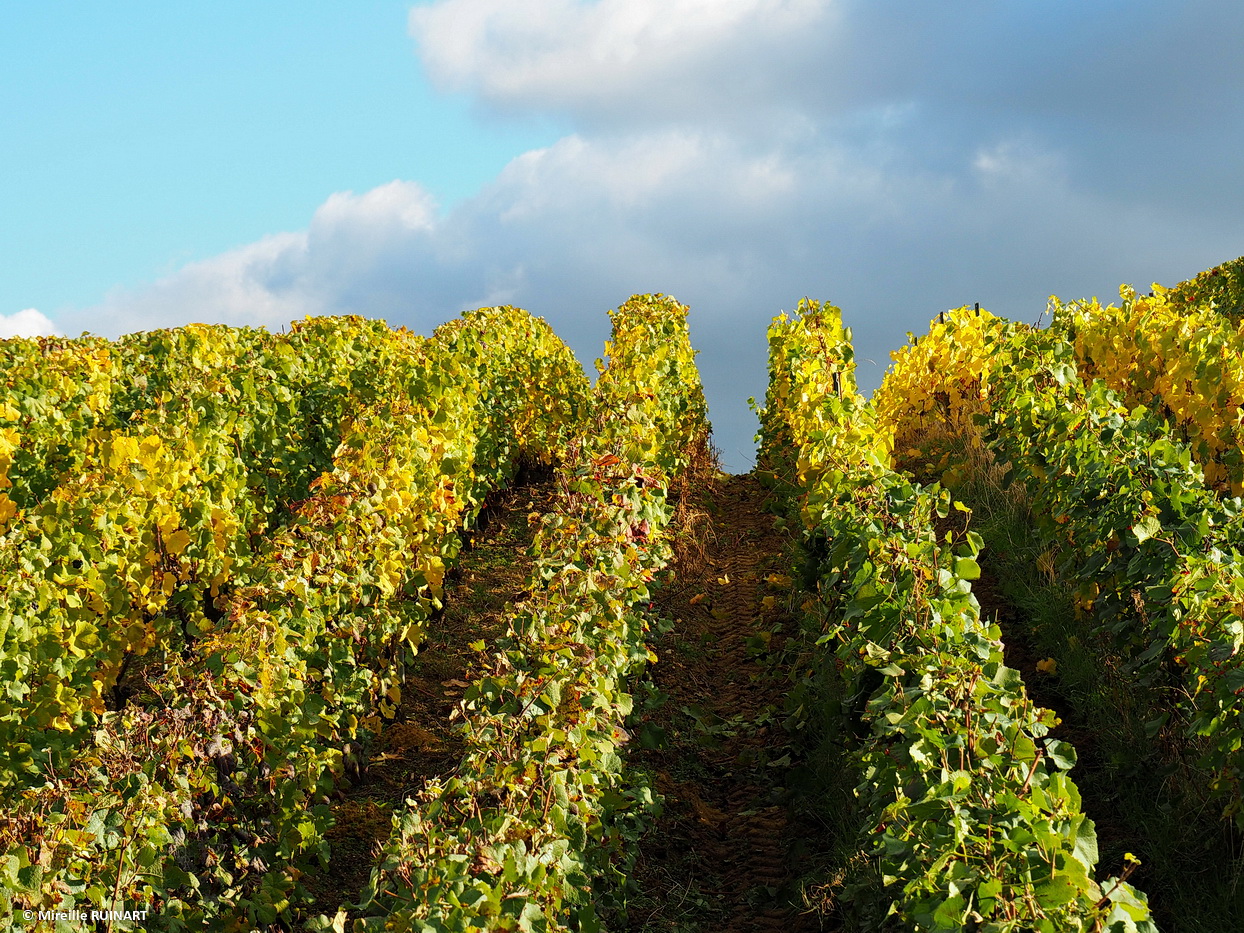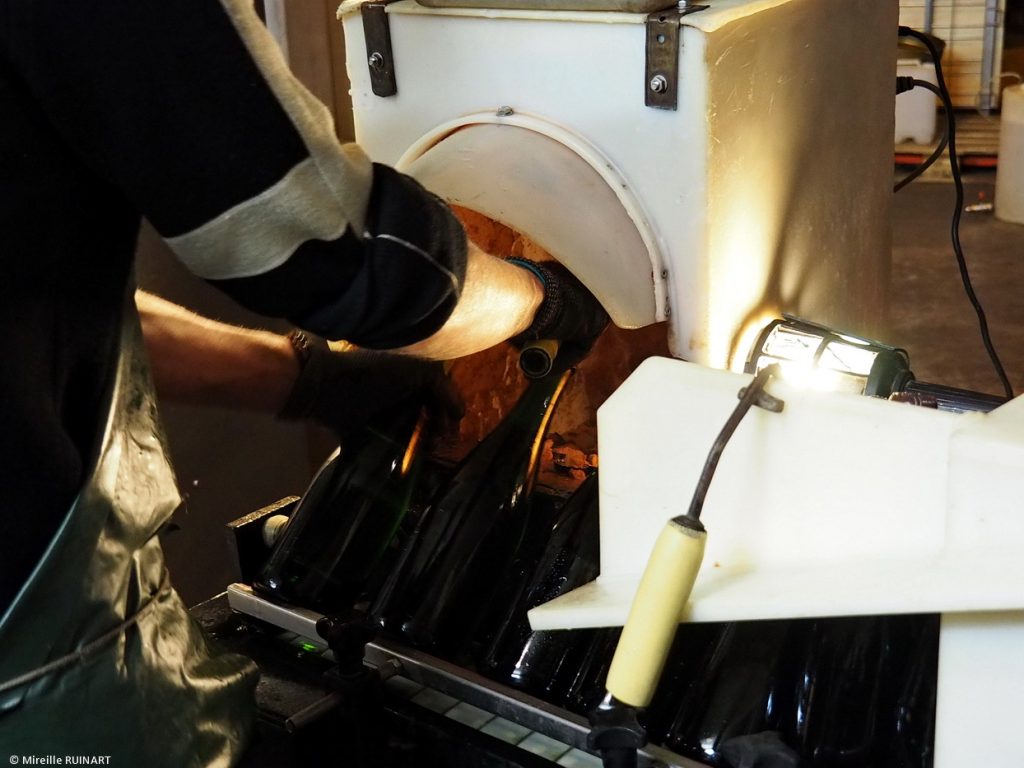 DISGORGMENT OPERATION AT WINES COOPERATIVE IN SACY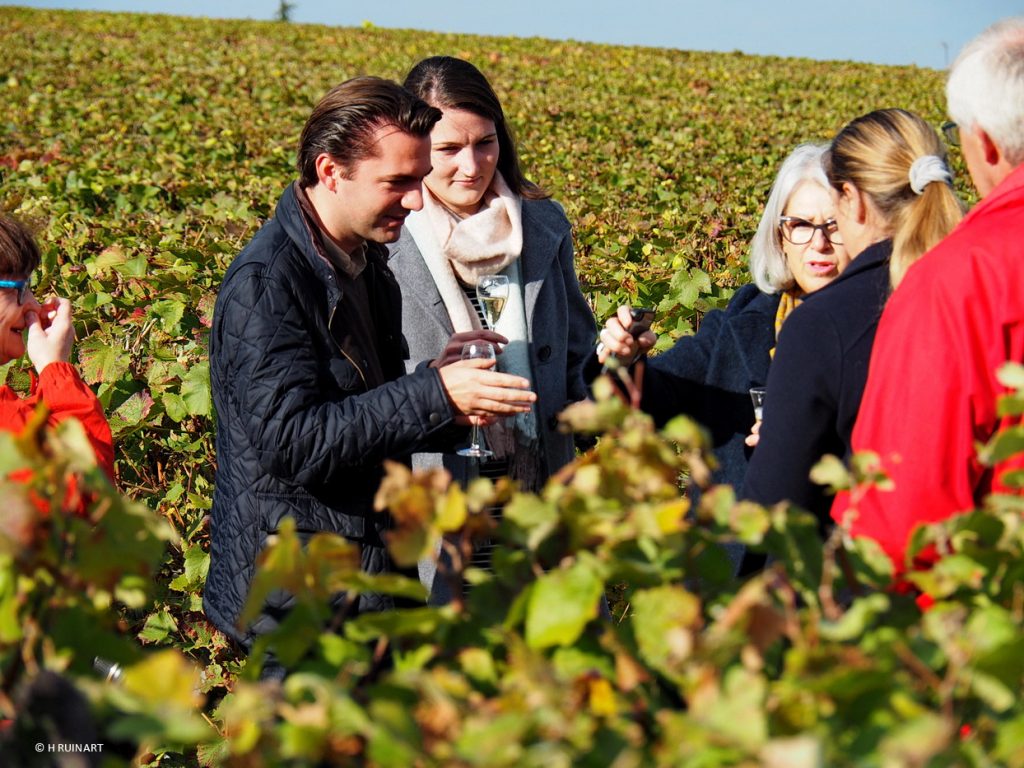 A VOTRE SANTE ! CHEERS ! JOYEUSE JOURNEE DU CHAMPAGNE ! HAPPY CHAMPAGNE DAY !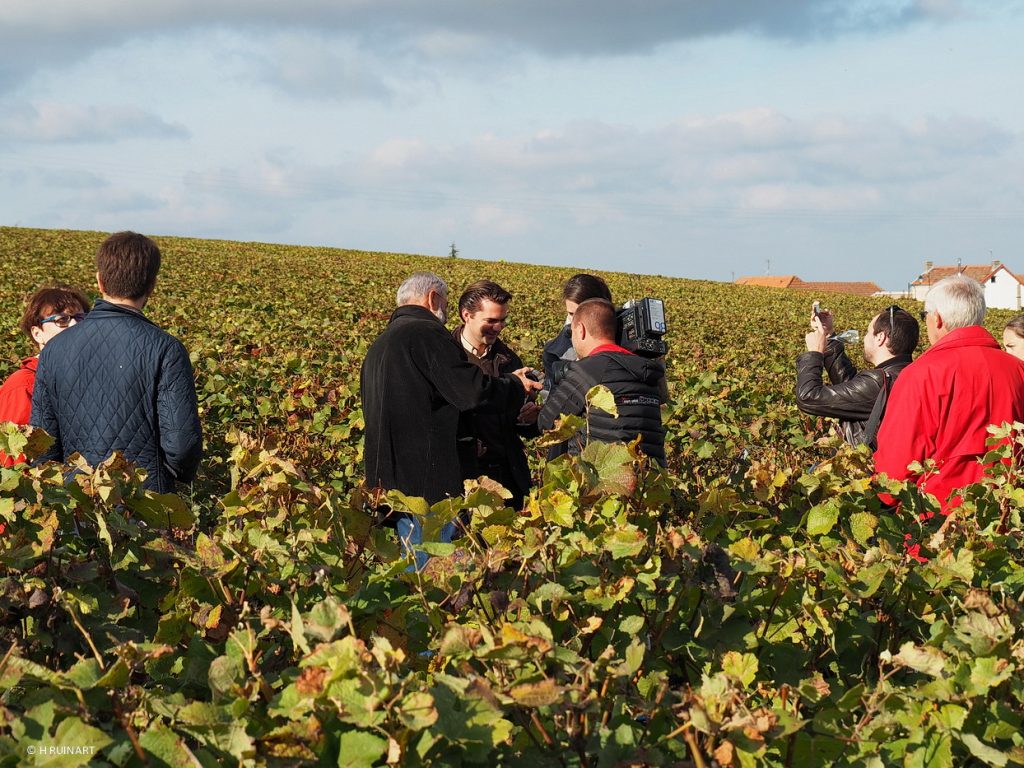 FUNNY TO FOLLOW THE JOURNALISTS IN THEIR REPORT, THANKS TO THEM ! 😉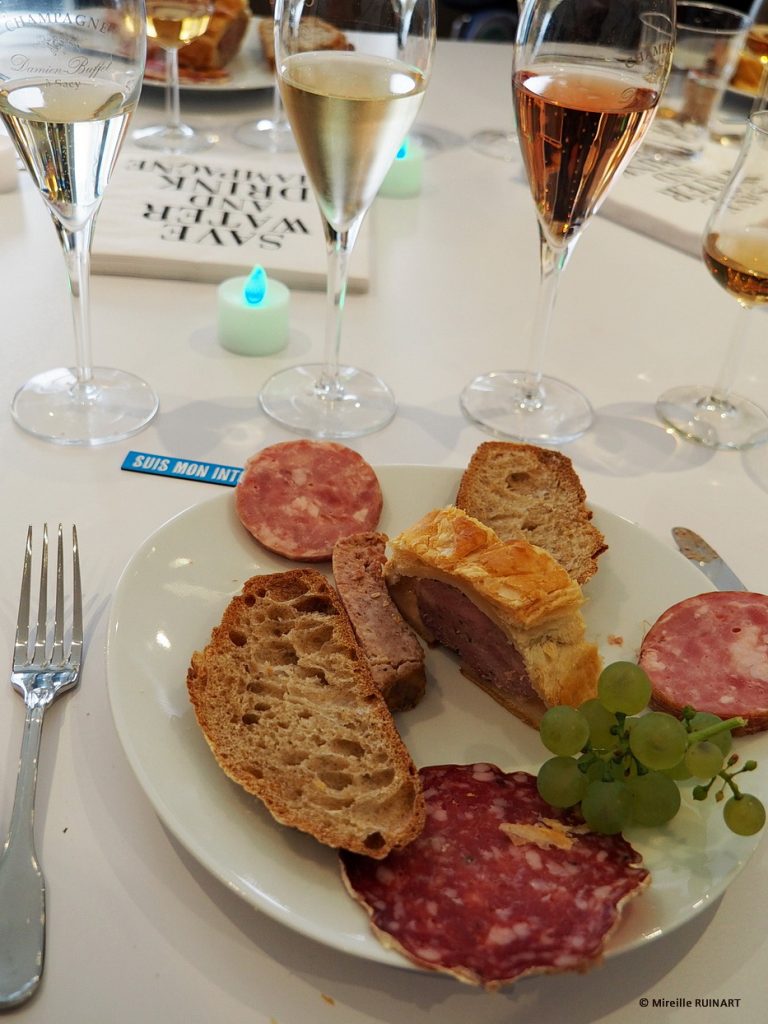 NEXT YEAR NOW FOR GLOBAL CHAMPAGNE DAY, AND ALL YEAR LONG FOR GUIDED AND COMMENTED VISITS AND ANIMATIONS, EXIBITS IN SACY !
Click on the link to open the photos album of global Champagne Day great memories for all those who didn't have the news in time or the opportunity to join us.
Thanks to the newspaper L'union for the two articles, share the news and cheer us !
Thanks to Guillaume Perrin and to the newspaper La Marne Viticole for the report and the article and support !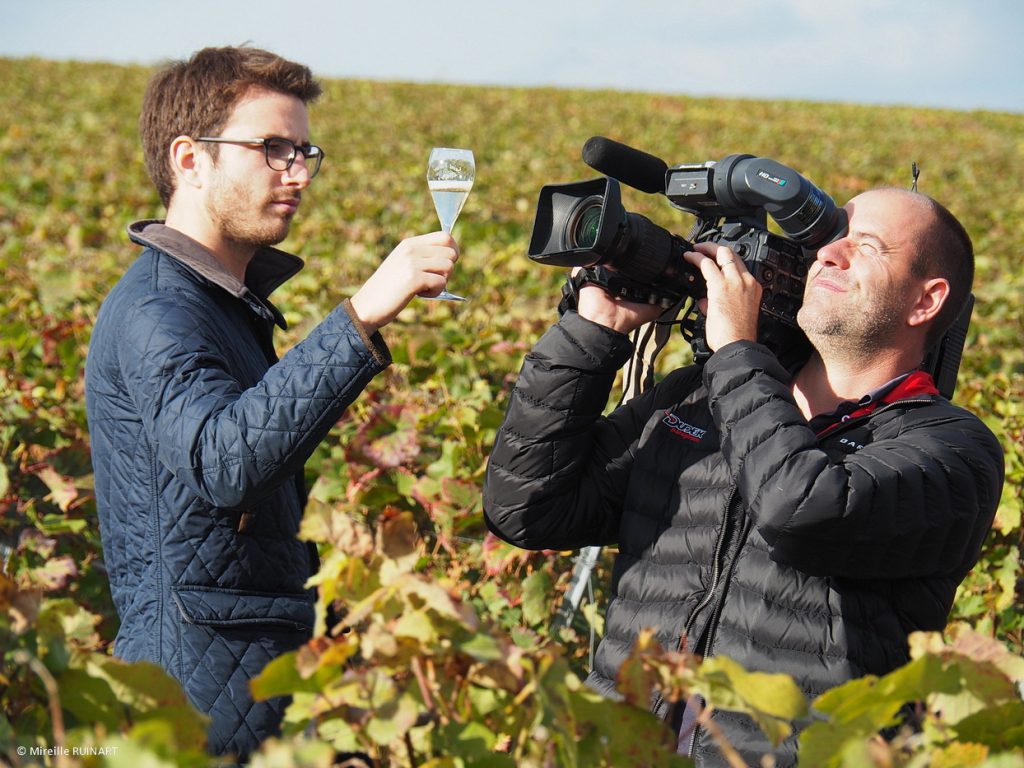 Thanks to the journalists of France 3 Champagne-Ardenne TV and to Charles-Henry Boudet from the TV news 19/20 : click on the link to view or review his commentated report video-champagneday-2016-damien-buffet-fr3ca
Follow us and our news through our blog and website, find the pricing board of our champagnes range and ratafia de Champagne, fees and taxes for shipping, deliveries possible of our bottles and cardboard boxes, the plan to visit us and much more.
Contact us for our commentated and guided visits and educative champagnes tastings all year long and for your orders of champagne. We have a great range of bottles for all tastes and needs http://champagne-destination-damien-buffet.com/
We'll welcome and exchange with great pleasure with you. Thanks for your comments and help us to give you the best, apply all for your fully satisfaction and reply to all your questions, need of advice to choice a good champagne, recognize a cepage, a terroir, our cuvees through a tasting and a comparison of our differents cuvees and vintages.
Véronique & Henry Damien
Cellier de la Maison de Champagne Damien-Buffet
12 Châtillon's
51500 Sacy, France
Tél ou SMS : +33 (0)3 26 49 23 62 ou +33 6 08 93 66 87
Email : champagne.damien.buffet(at)wanadoo.fr
Enregistrer
Enregistrer
Enregistrer
Enregistrer
Enregistrer
Enregistrer
Enregistrer
Enregistrer
Enregistrer
Enregistrer
Enregistrer