Pleasant walk all together, humans and sighthounds, from Sacy village between vineyards, vines and forest on 21/10/2017
RDV le 21/10/2017, le lendemain de la Journée Mondiale du Champagne (global Champagne Day) organisée par le Champagne Damien-Buffet à Sacy pour encore plus de partage sur la thématique de la place des lévriers dans l'Histoire et ici plus échanger concrètement des histoires de chiens, en marchant ensemble pour le plus grand plaisir des lévriers et des humains, avec une vue magnifique sur le haut du village.

Le village de Sacy est un village fleuri, situé à seulement 8 kms de Reims, cité des sacres royaux.
Côté pratique pour vous rendre au départ de la promenade
Prendre, en venant de Reims, la direction de la gare TGV de Bezannes (appelée Reims-Champagne) et au dernier rond point, au pied de la gare, prenez la petite route qui vous indique "Sacy", vous y êtes en quelques minutes et 3 kms.

Pour ceux qui veulent les coordonnées GPS, les voici : 49.1974549 et 3.9483676 à entrer dans votre GPS de voiture si vous souhaitez vous faire guider ou trouver de suite sur une carte le point précis.
Vous pouvez aussi cliquer ici pour voir la fiche de la commune de Sacy et ce qui se trouve à proximité, Les liens de proximité sont ceux proposés par Google, d'après les annonces payantes Google adwords, donc pas forcément complètes. Si vous avez besoin de plus de détails, postez un commentaire, nous essaierons de vous répondre au mieux.
La commune de Sacy est sur la route touristique du champagne et au coeur du Parc Naturel Régional de la Montagne de Reims (forêt classée forêt d'exception). Elle fait partie des 320 communes de l'AOC Champagne, dans la zone d'engagement depuis le 4/7/2017 lorsque le dossier Coteaux, Maisons et Caves de Champagne ont été inscrits sur la liste des biens du Patrimoine Mondial de l'Humanité (site Unesco).

Aperçu du contexte en quelques images et détails pratiques :
Voici quelques photos pour vous donner une idée des paysages et point de vue entre vignoble de Champagne et la forêt :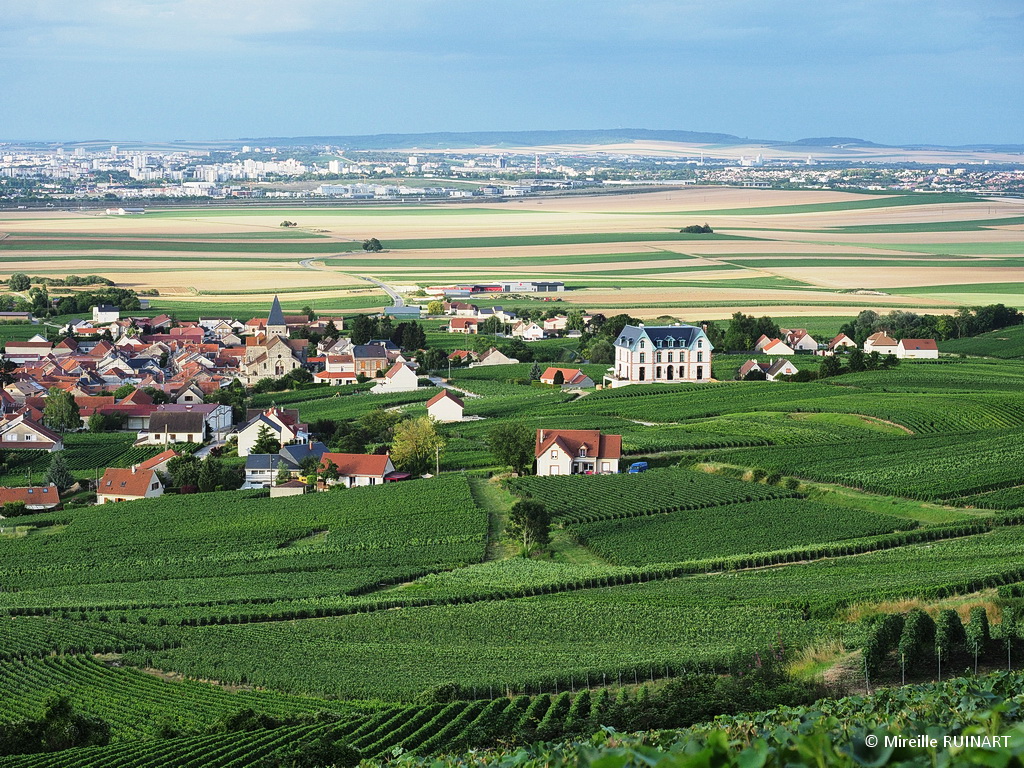 Après la montée venant du village deux possibilités en forme de Y et une entrée dans la forêt pour aller prendre une toute petite partie du GR142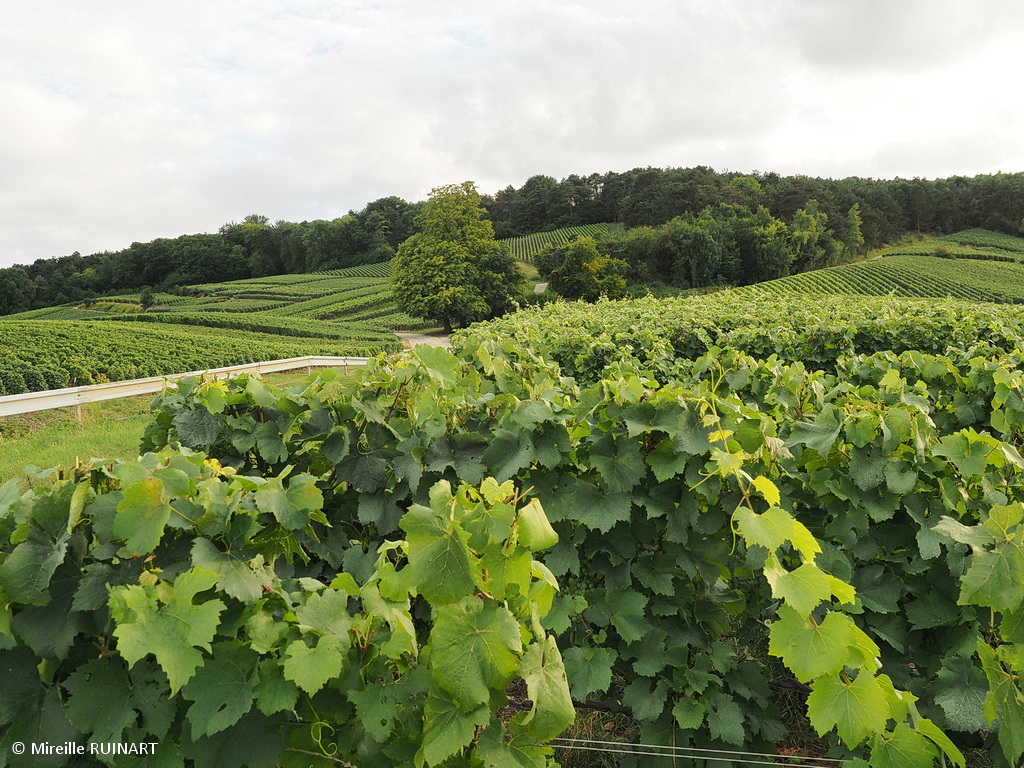 La balade est ouverte à tous ceux qui respectent les consignes de ce type de rando : chiens en laisse, respect de l'environnement, esprit de partage.
Il y aura plein de chiens lévriers et leurs copains, des membres du Champagne Damien-Buffet et de  l'association Soligalgos, entre vignes de Sacy et forêt du Parc Naturel Régional de la Montagne de Reims.

Bien sûr les marcheurs avec ou sans chien sont aussi les bienvenus, avis aux amateurs ! 🙂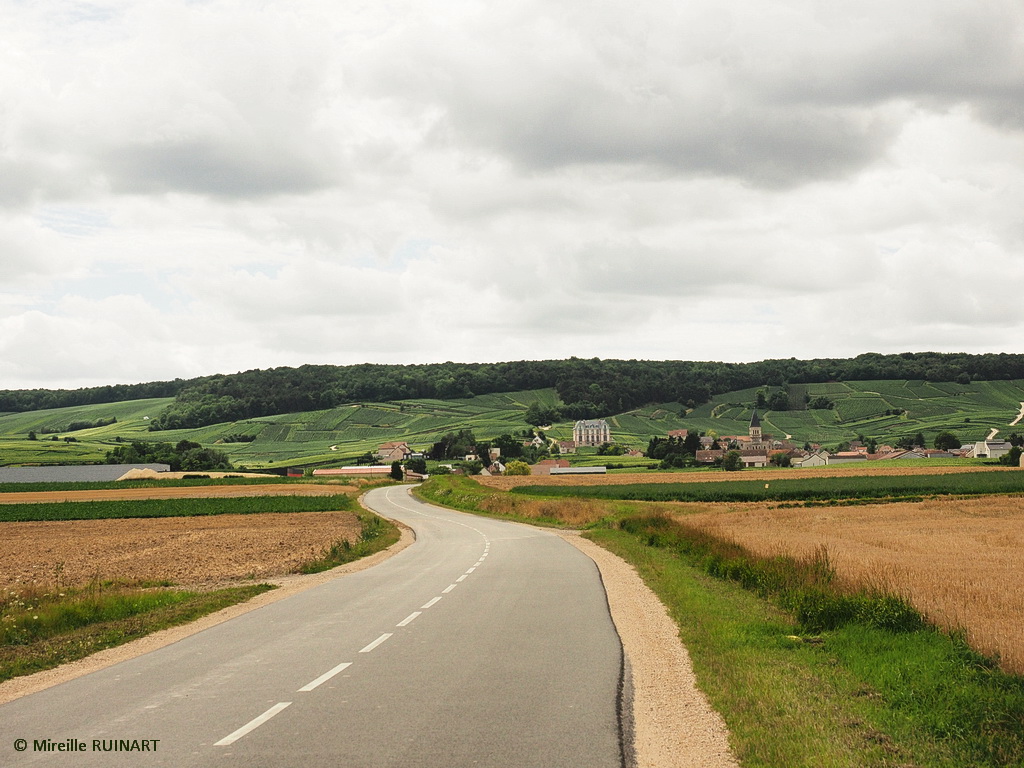 Plus de détails sur le circuit de balade :
Configuration du circuit :
Le circuit est prévu entre vignes et forêt. Il forme une partie en boucle avec un aller retour dans la rue principale du village pour rejoindre le point de ralliement.
C'est accessible aux marcheurs amateurs en prenant son temps. La promenade comporte le dénivelé de la pente que vous voyez ci-dessus sur la photo prise de l'arrivée au village (altitude moyenne de 174 m).
La rando est accessible à tous, sauf aux fauteuils handicapés et difficile pour les poussettes, vu le dénivelé et qu'une partie est sur des chemins de vignes pas empierrés
La traversée du village vous permet de découvrir le lavoir et l'église romane classée monument historique.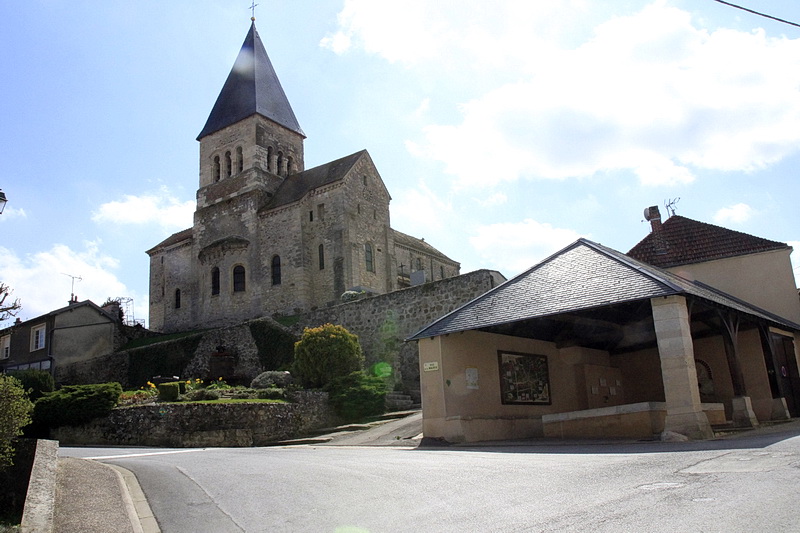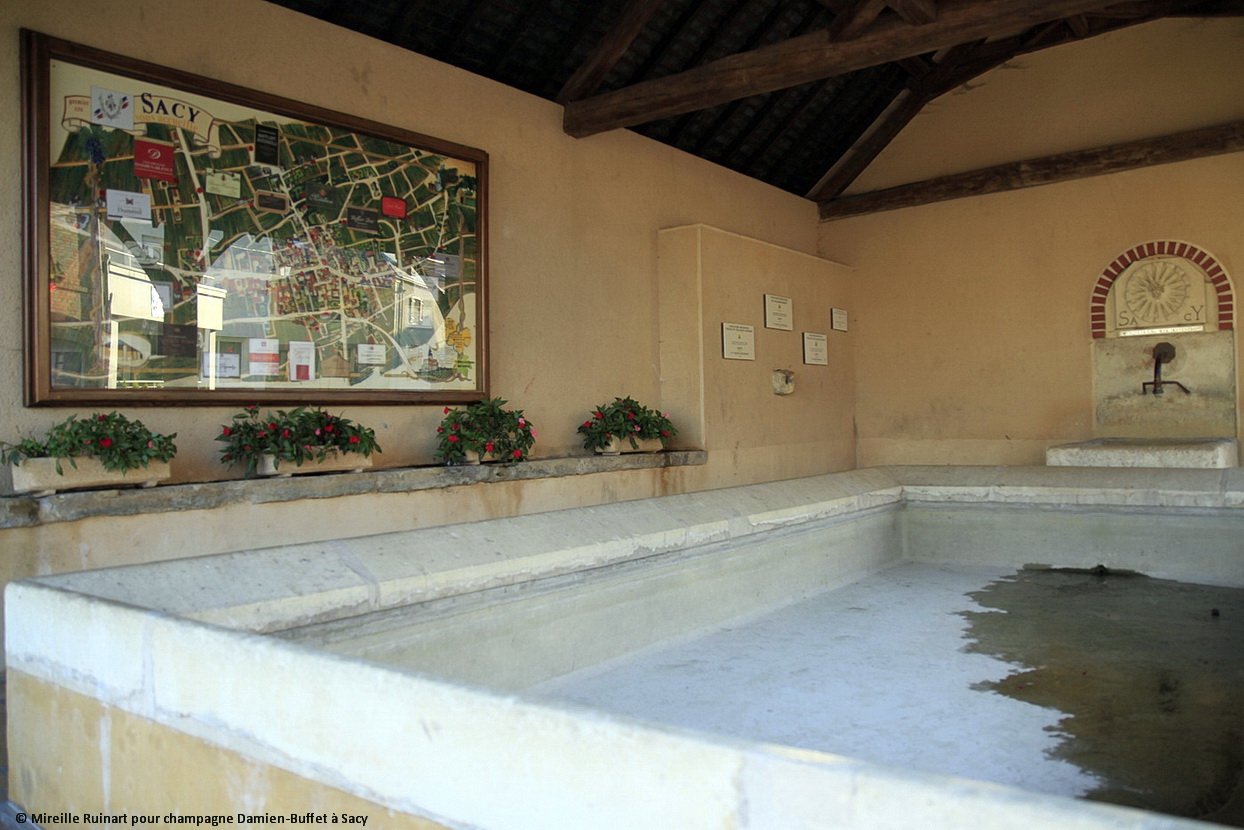 Les chemins sont pour une part des chemins de vignes où les marcheurs sont acceptés s'ils respectent l'environnement et n'abîment pas les vignes et gardent les chiens tenus en laisse tout le temps.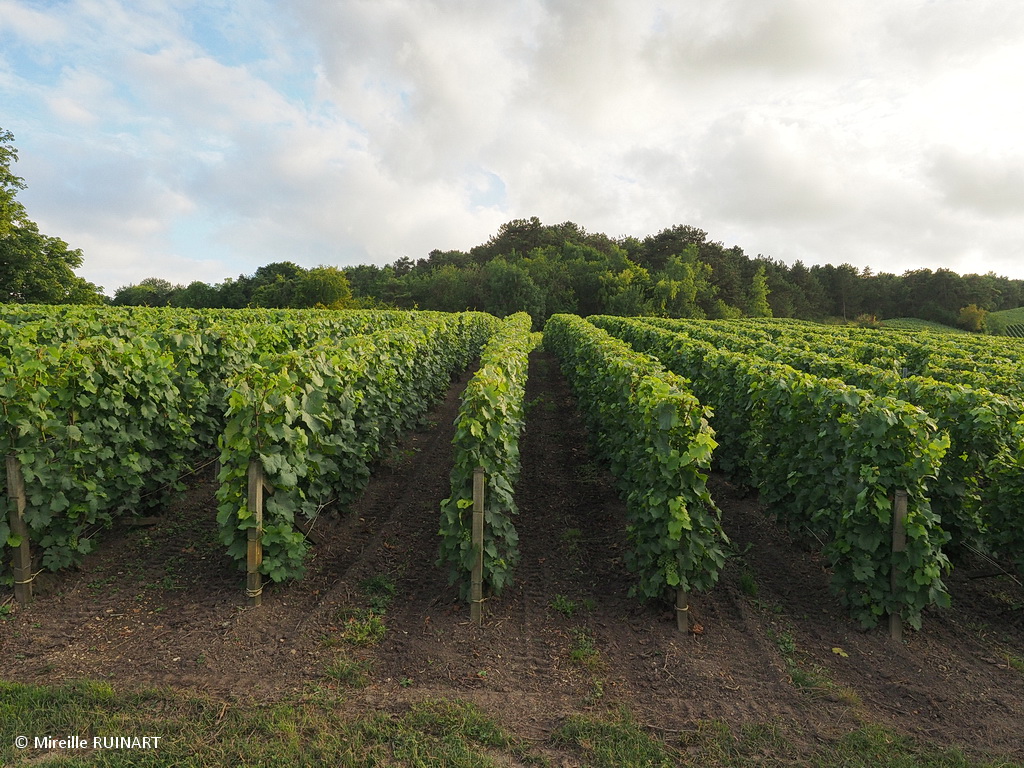 Voici une vue du dessus : Sacy est le village du milieu, la masse sombre est le parc naturel régional, les zones, avant le village, sont les champs qui sont cultivés en céréales, entre Reims-Bezannes et Sacy, le village sur le bas de la photo à droite est Ecueil et celui sur le haut de la photo est Villedommange.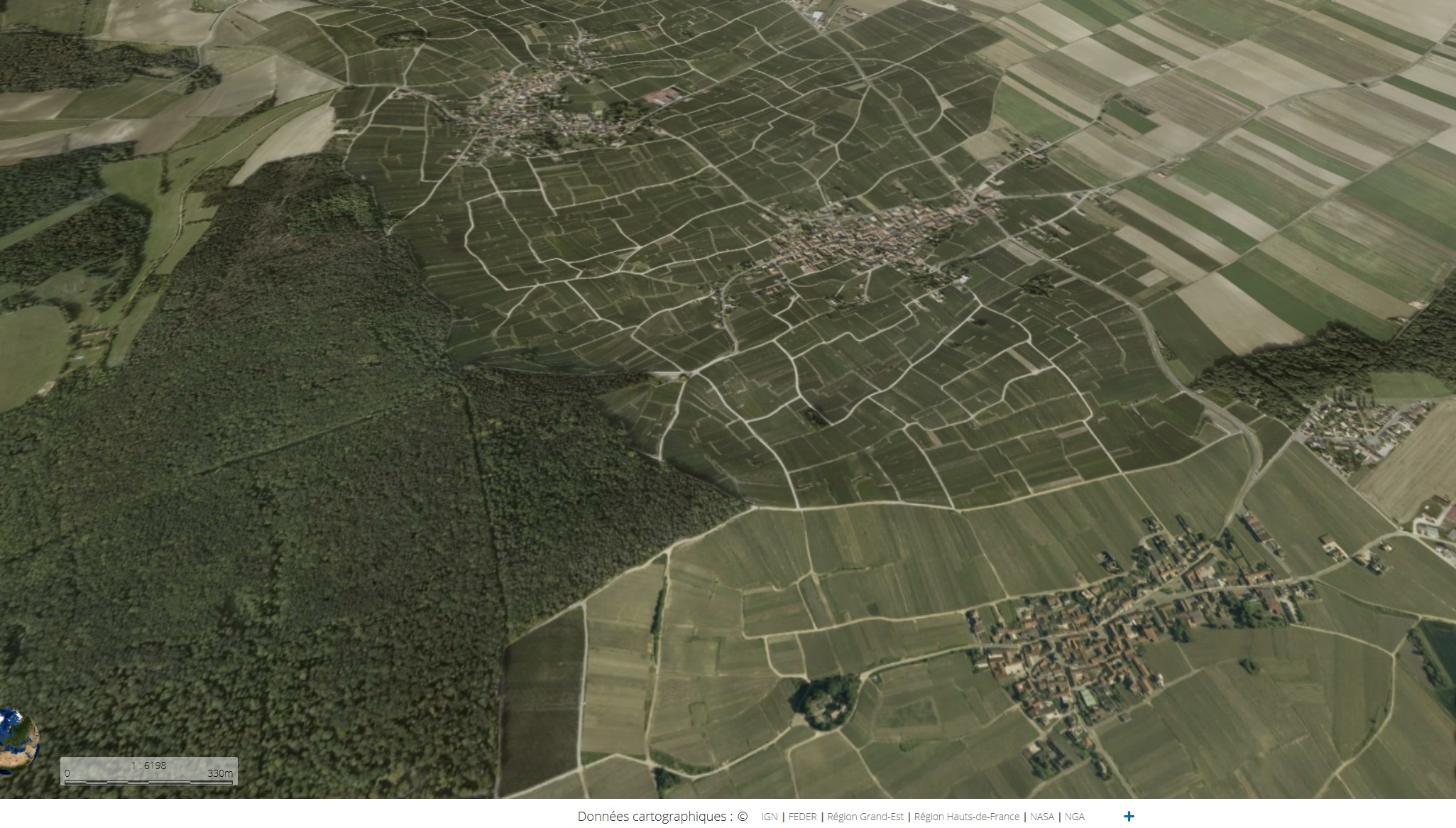 Belle allée forestière mais là aussi chiens en laisse pour la partie qui recoupe une petite partie du chemin de grande randonnée du PNR, le GR142. .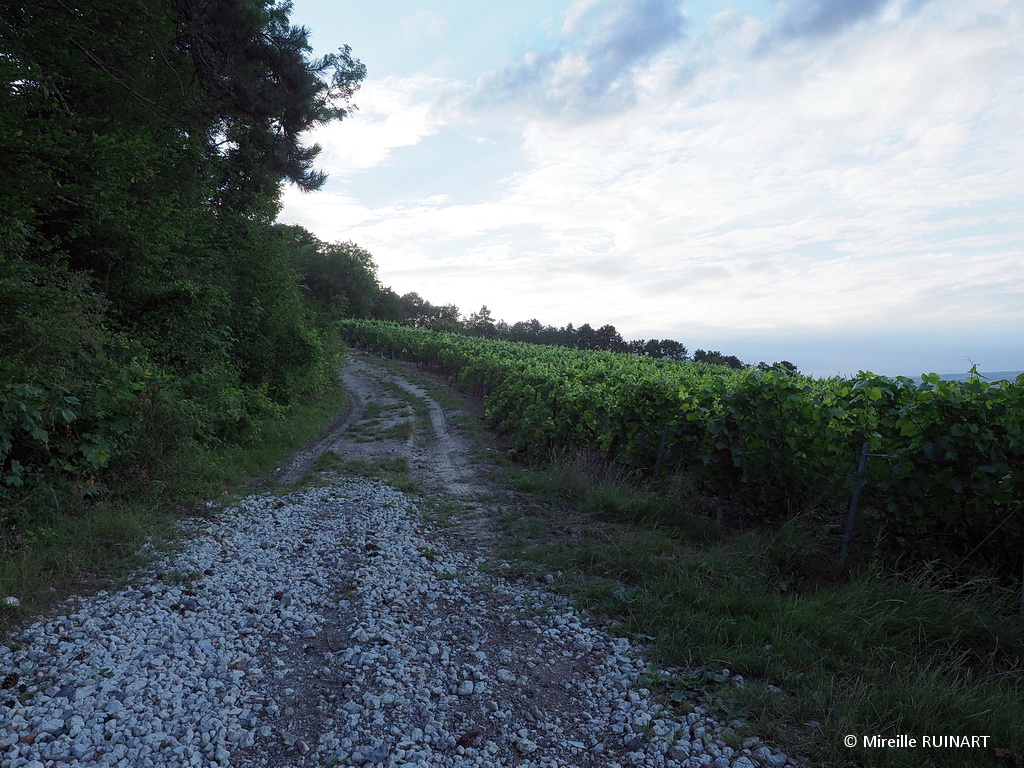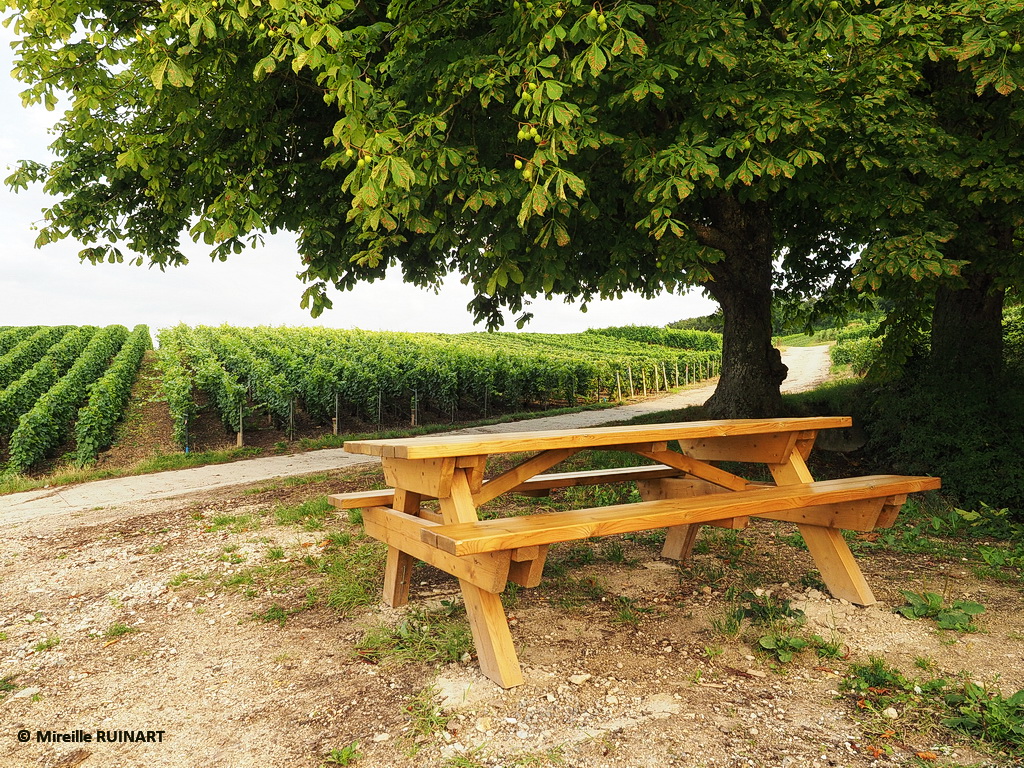 Le point de vue est magnifique vu d'en haut et vous pouvez voir plus largement que sur cette photo. Celle ci vous montre le focus vers le dessus du village de Sacy en biais venant de la forêt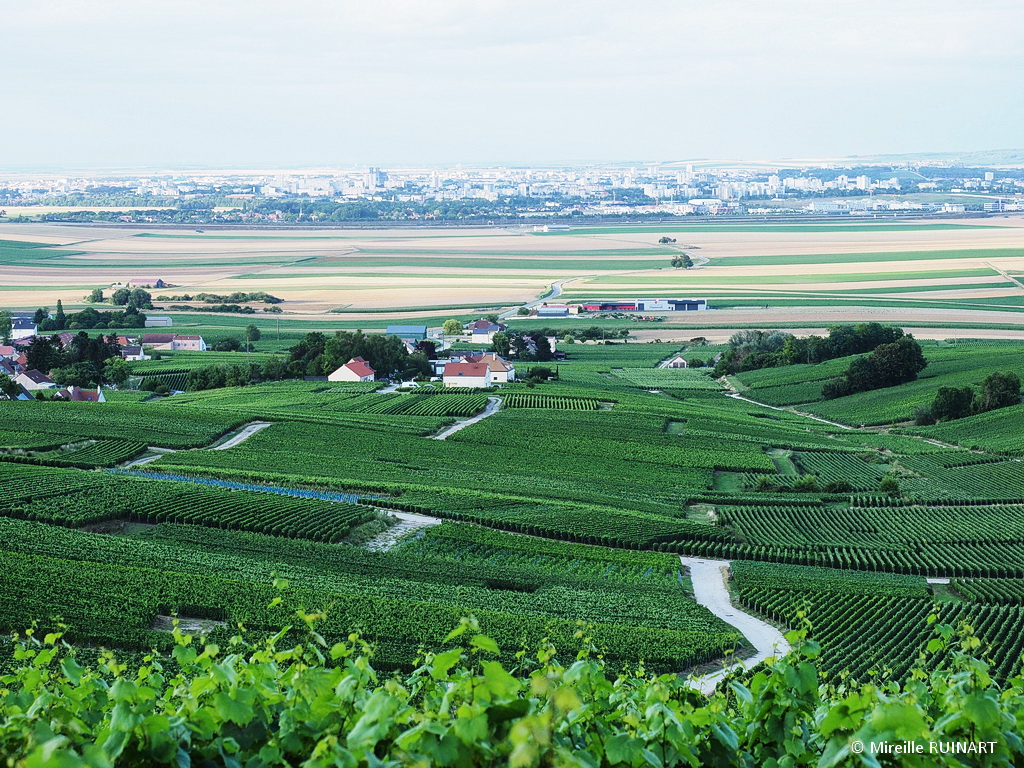 La boucle touristique correspond environ à 1h15 à 1h30 de marche suivant si vous marchez d'un bon pas ou prenez votre temps pour admirer le paysage et la vue bien dégagée la plupart du temps.
Le vignoble de Sacy est classé premier cru de Champagne et s'étire entre deux autres villages, Villedommange et Ecueil.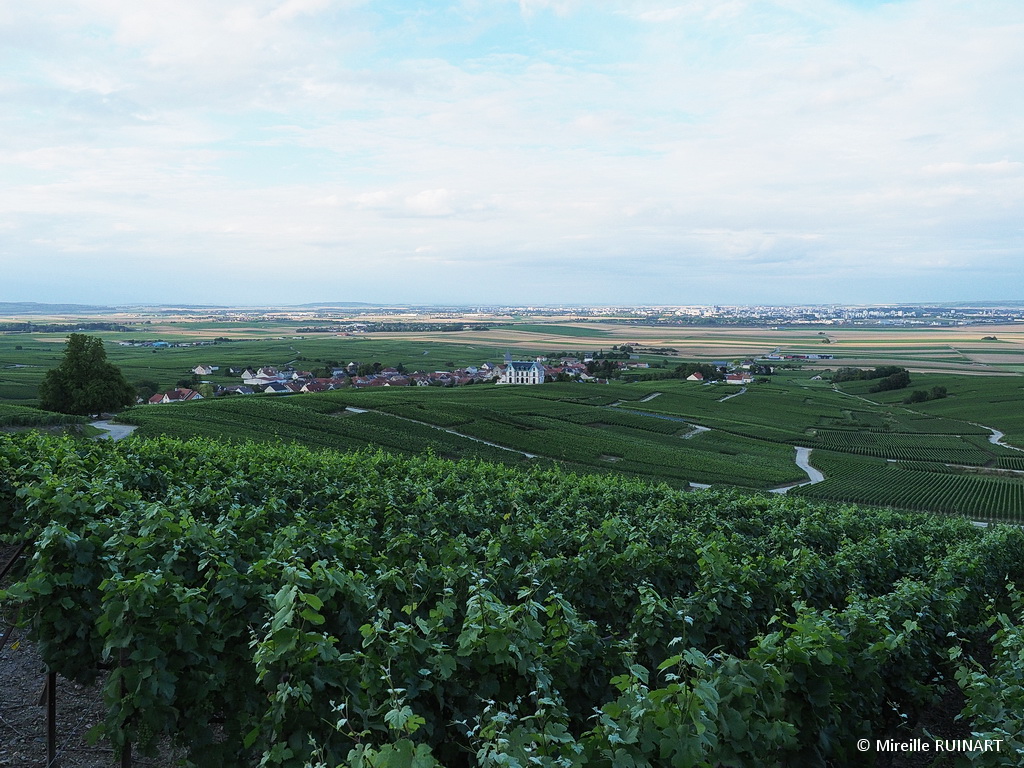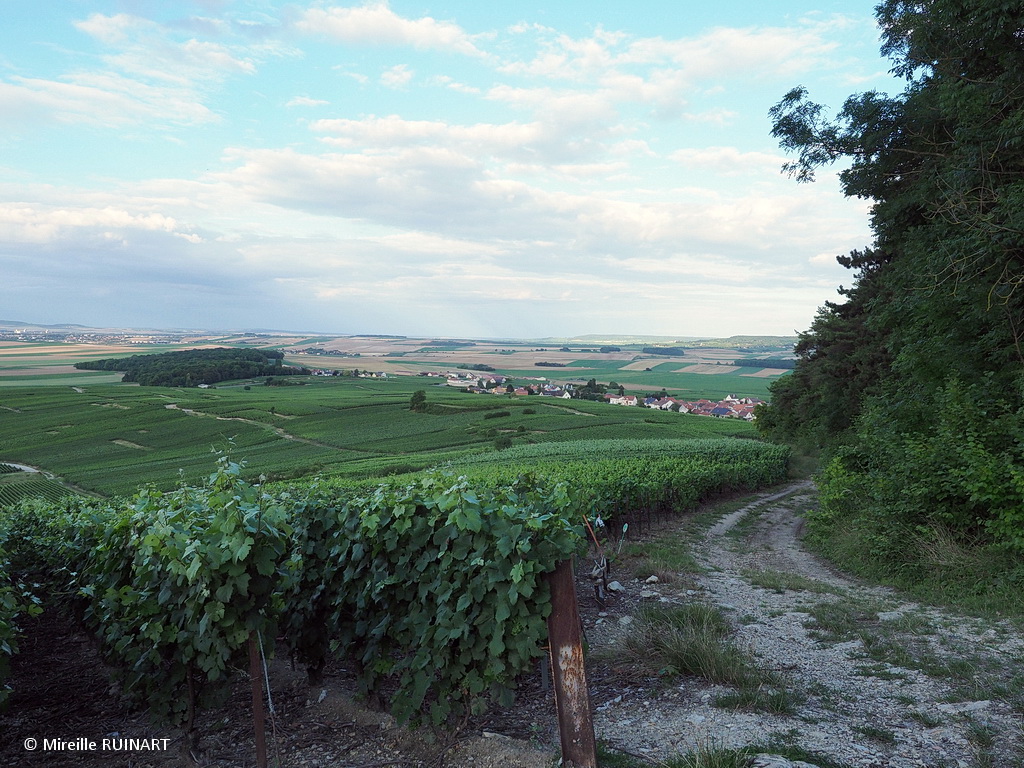 Horaires de la rencontre :
Départ de la balade : 14h30 de Sacy soit du quai de débarquement de la coopérative qui est à l'entrée du village sur la droite de la route au niveau du panneau d'entrée de village, soit du hangar, qui devrait être terminé d'ici la date de la rencontre, qui est à gauche de la route d'accès venant de Reims. Pour ceux qui ne savent pas et sont champenois, vous pouvez entre temps aller vous rendre compte en visite à l'exploitation familiale du Champagne Damien-Buffet au 12 rue de Châtillon qui est la rue principale entre l'entrée du village venant de Reims et la place du village.
Retour estimé à 16h où un pot de l'amitié est prévu au point de retour qui vous sera indiqué par le fléchage.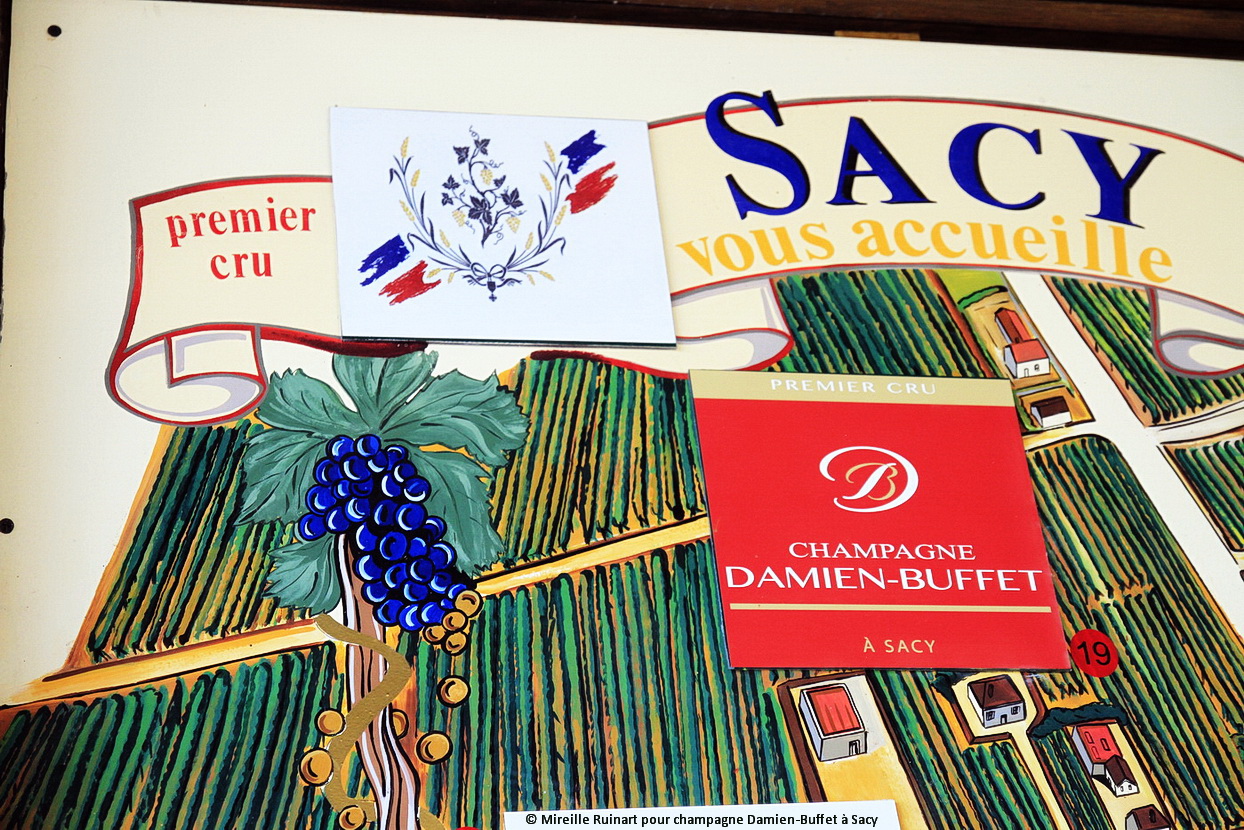 En savoir plus sur le programme de Champagne Day 2017 à Sacy avec le Champagne Damien-Buffet
Cliquez ici si vous voulez prendre connaissance de l'article présentant le Champagne Day avec le Champagne Damien-Buffet où des membres de Soligalgos seront aussi présents avec un stand, le 20/10/2017.
Tout au long de l'année, vous pouvez participer à une dégustation éducative commentée et voir l'effervescence de nos vins, suivre le suspense, lorsqu'on retire la coiffe métallique, pour découvrir quel ambassadeur lévrier, parmi les 12 possibles, recouvre la bouteille.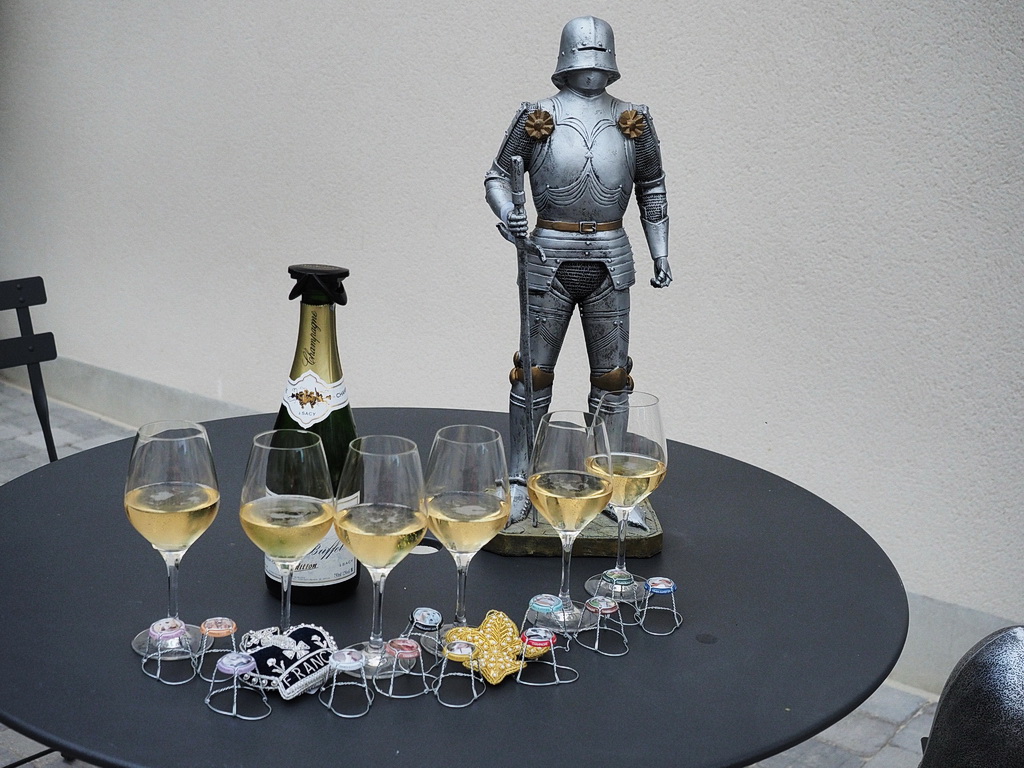 Véronique et Henry DAMIEN
Vous accueillent à la propriété de la Maison de Champagne DAMIEN-BUFFET
Cave et boutique de vins de champagnes, accessoires autour du Vin, gastronomie, randonnée
12 rue de Châtillon
51500 Sacy, France
Tél ou SMS : +33 (0)3 26 05 98 17 ou +33 6 08 93 66 87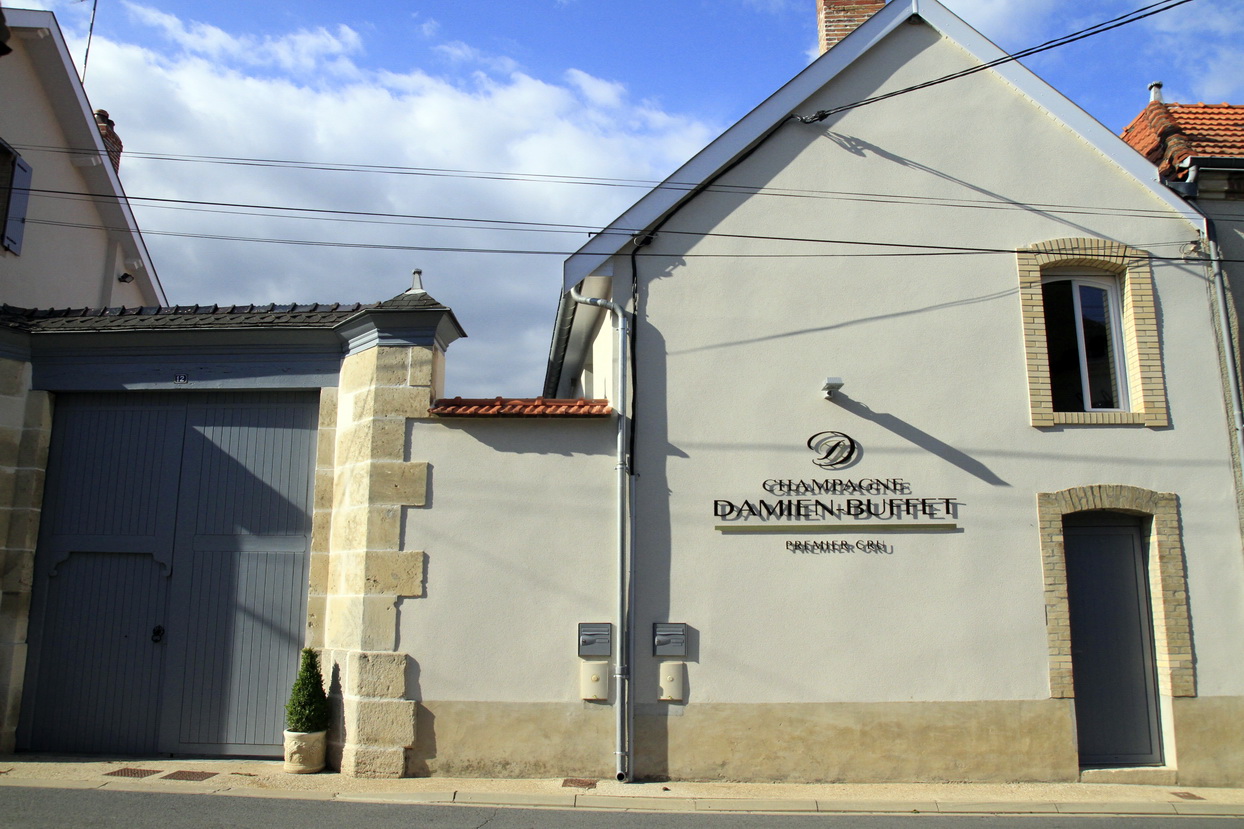 Enregistrer
Enregistrer
Enregistrer
Enregistrer
Enregistrer
Enregistrer
Enregistrer
Enregistrer